About me
Find out the unknown stuff about me
Hi there! My name is Alison and I am 22 years old solo adult content creator and a writer. I started out in the adult industry in December of 2016 as a cam girl and later transitioned to making videos. So far I have only made solo content, but I do hope to collaborate with some fantastic people in the adult industry. In December of 2020 I also started offering phone sex on Niteflirt to build a more personal connection with my biggest fans.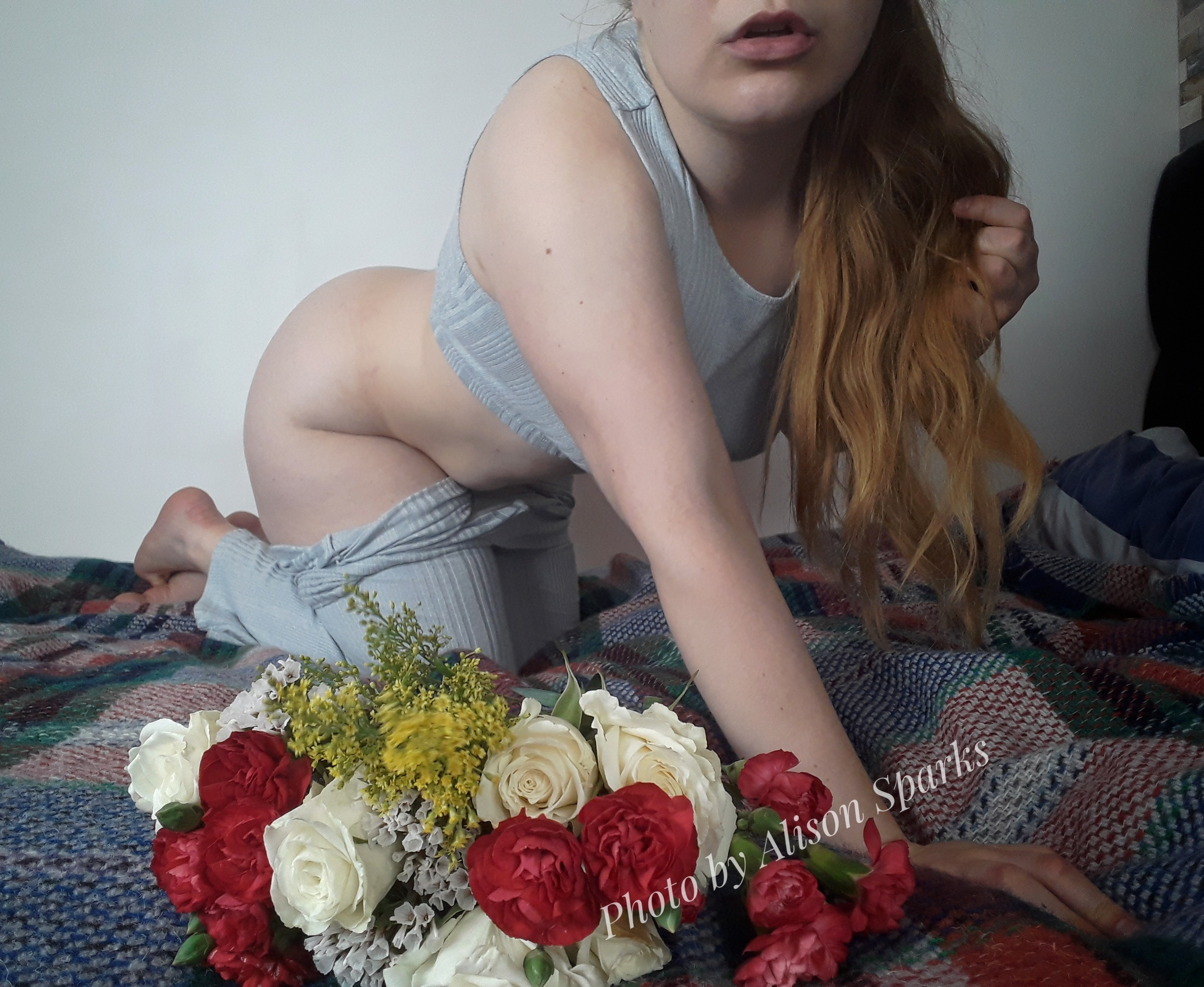 I have always been fascinated by human sexuality and different kinks. I love to learn about what people like and why these specific kinks make them tick. Besides that, I also love to learn more about my sexual turn ons and making porn provides me with a chance to do so. Being an adult content creator has provided me with a safe place to explore my sexuality and let others do the same.

I also am fascinated by filmmaking and, by making porn, I can also express myself creatively and show the viewers their favourite kinks through my lens.

From a shy girl next door to an amateur porn star
Do you ever wonder how I really got started?
Surprise, surprise - I was not born as this confident, sexy girl you seen on your screen today. At the beginning of my journey in amateur porn I was a shy 18-year-old who had only been with a one guy. As I started entertaining my naughty viewers online, I was exploring different kinks along the way and discovering more about my own sexuality. For example, at the beginning of my sexual discovery journey I did not consider myself a very kinky person. Of course, I liked ocassional spanking and having my nipples pinched, but I had no idea how many other things I would be into...

Dating as a porn star
INTRODUCING A FORMER PARTNER TO A NEW KINK

Dating as a porn star has been quite far from a walk in the park. However, there have been some interesting moments along the way. For example, when I showed my partner at the time what kind of videos I make, I discovered that he is into watersports as well. Moments like these bring me a lot of joy because I love being there for someone as they explore their sexual interests in a safe place.

7 Common Myths About Online Sex Workers

Creative Expression in Porn

Working as an Anonymous Adult Entertainer

Bullet Journaling: A Better Planner for Online Sex Workers

Managing Chronic Illnesses and Sex Work

Fan Sites are Not for Everyone… and That's Okay!

5 Key Tips to Improve Your Self Portraits

Utilizing YouTube as an Online Sex Worker

Organizations to Support this Holiday Season

Community Responses to Credit Cards Cutting Ties with Pornhub

Utilizing Reddit as an Online Sex Worker

Utilizing Snapchat as an Online Sex Worker

Utilizing TikTok as an Online Sex Worker

Token vs. PPM: Which site is right for you?

Token Cam Sites vs. Indie Camming: Which is right for you?

PPM Sites vs. Indie Camming: Which is right for you?

Q/A: What's it like to make anonymous content?

Sign up and get in touch with me
100% safe, anonymous & original me! Don't make me wait!
When registering on my official website, you'll get access to my private fan content and direct communication with me. I will also inform you about bonus offers and my special events.